Home
Welcome! Below you can find a brand new Promo Video for the studio, as well as information about The Sound Coop, and the people who make this place tick. Please check out the video, have a look around, and send us an email in the Contact tab if you have any questions. We are looking forward to hearing for you.
The Sound Coop - General Info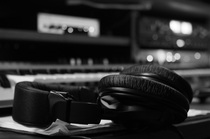 The Sound Coop operates out of San Mateo California, as well as several other larger facilities in and around the Bay Area, when needed. The Sound Coop provides sound and music recording, mixing and mastering for bands, solo artists, composers as well as small to large size companies. The Coop's services range from music scoring and arranging, to demo recordings, all the way to full complete professional productions. Whether you're a singer/songwriter looking for full band arrangements, a Hip Hop vocalist looking for beats and a place to track vocals, a band looking to record an album, or a film/video game company looking for music for your next project, The Sound Coop has you covered. Offering in studio as well as remote recording and production, our studio environment is relaxing yet productive, with a vibe focused around you and your needs. The Sound Coop takes good care of our clients, and even better care of their audio. If you make sound and have a vision, The Sound Coop can bring it to life. Use the Contact tab at the top to reach us via email or other social networks. We look forward to hearing from you.

---
Owner/Producer Nick Hackleman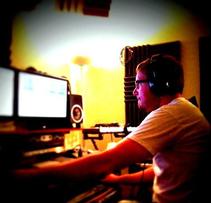 The Sound Coop is owned and operated by Songwriter/Producer Nick Hackleman. Nick has been recording music for over 10 years, working in the Bay Area, Los Angles and Nashville areas. Nick is also an accomplished multi-instrumentalist and songwriter, as well as a recording engineer and music producer. Having worked on Rock, Pop, RnB, Folk, Country, Reggae, Blues, HipHop, Rap and Electronic, Nick has a good ear for music and a wide range of production skills. Nick is a down to earth, easy going guy, with lots of motivation and drive. Nick also has a solid understanding of music, and the taste required to give your project a special edge. Let Nick help make your next project a success.


---
The Rest of the Team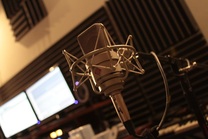 The Sound Coop has a large network of talented music professionals to assist with your project and recording needs. If you require session musicians, The Coop has a plethora of drummers, percussionists, guitarists, bassists, keyboardists and vocalists to assist with the performances you need to help fill out your songs and arrangements. Should you require extra assistance on the productions side of things, we have you covered on that too. Aside from Nick Hackleman, there are several other talented producers who often work at The Sound Coop, each specializing in a specific genre of music. They can be brought in to advise on anything from songwriting, to performance, to production techniques. If you need video and photo related services, The Sound Coop has several "on call" professionals that can capture your studio experience as it happens, for use as promotion or media later. Bottom line, if you need it, we can make it happen. Use the Contact tab at the top to reach us by email, should you have any questions.
---